Wednesday Morning Senior Men's League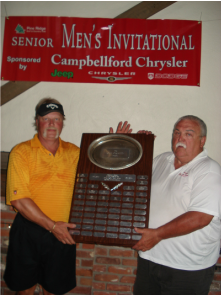 The Senior Men of Pine Ridge have been testing themselves in competition for as long as anyone can remember. Join the Senior Men of Pine Ridge every Wednesday morning and enjoy the competition, the companionship and cost discounts associated when joining the league.

Non-Members who are 55+ years of age can now play in the league for a set price of $10 for 9 holes or $20 with cart.

The league keeps year long standings that are displayed on-line and points are awarded every week. The season long point race culminates at the end of the year when the Men play off in an 18 hole individual stroke play event.

Come out, enjoy the competition but most of all; enjoy the long lasting friendships that are created by being part of the Senior Men's League.
---
---